Medical Weight Management Program
For those potential patients who do not qualify for the bariatric surgery program or prefer another alternative, New York Bariatrics & Laparoscopy, PC offers a unique approach to weight loss with our medically supervised weight management division.
If you are 25 lbs over your ideal weight (A BMI > 25), our medically supervised weight loss program is an excellent option for weight loss. A multi-disciplinary program customized to fit your personal needs. Meal replacement, lifestyle change, exercise plan, nutritional planning or pharmacology (if needed).
Our goal is to treat the whole you for weight loss success!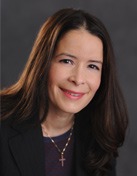 Dr. Kristine Cruz
Dr. Kristine Cruz is the medical director at Medical Weight Management NY, PC. She specializes in obesity and weight loss surgery and is Board Certified in Obesity Medicine.
Free Weight Management Consultations are scheduled at our Hewlett office on Tuesdays from 9am-4pm, Wednesdays 12pm-4pm, and Thursdays 11am-4pm Schedule your free consultation online or give us a call us today!
Visit the Medical Weight Management Website here!