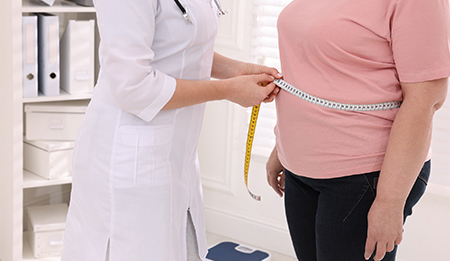 According to the World Health Organization, obesity is defined as having a Body Mass Index (BMI) greater than 30.1 BMI is a screening tool that uses the numerical value of your weight in relation to your height to determine if you are at a healthy weight. Bariatric surgeons use this tool in conjunction with other criteria in determining whether you are a good candidate for weight loss surgery.
Typically, people who have a BMI of 40 or greater are candidates for surgery, but even those whose BMI is between 30-35 and suffer from other medical problems may as well. Your doctor may consider bariatric surgery for you if you are in the 30-35 range and have any of the following:
High blood pressure
Heart disease
High cholesterol
Type 2 diabetes
Sleep apnea
In determining whether weight loss surgery is right for you, your doctor will take an all-encompassing approach and make a well-informed decision. BMI is only one factor of many that your doctor will take into consideration. If you have tried all non-surgical weight loss approaches without success, surgery may be the best solution. Bariatric surgery works by changing the shape and function of the digestive system and ultimately helps limit food intake and hunger hormones which decrease your appetite leading to weight loss. Obesity is not just a cosmetic condition. It can lead to many dangerous health conditions, and while bariatric surgery isn't for everyone, it may be a great option for you.
Dr. Rajeev Vohra is a board-certified Fellow of the American College of Surgeons. He specializes in laparoscopic and bariatric procedures and has successfully performed more than 10,000 surgeries over his 30+ year career. Dr. Vohra has dedicated his career to providing patients in New York with the highest quality and most compassionate care.