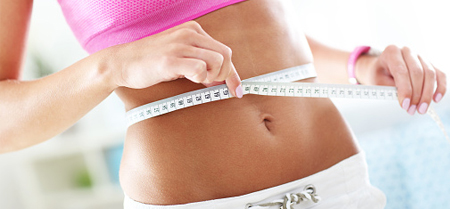 There is no shortage of diets, supplements, exercise programs, and even drop-weight-fast schemes on the market today. They all promise something they rarely deliver: Sustainable weight loss. If you are one of the 45 million Americans who diet each year, but you just can't seem to drop weight, then you may be interested in a medication that is rapidly gaining popularity for good reason.1
GLP-1 is a medication that was initially created to treat Type 2 diabetes. Researchers found that patients using this medicine experienced decreased appetite and increased satiety, which ultimately led to weight loss. Many patients not only lost weight, but also saw improvement with other obesity-related issues like heart disease, high blood pressure, and high cholesterol. GLP-1 stands for glucagon-like peptide-1, which is a hormone that is released after eating that increases the secretion of insulin. In simple terms it works by:
Reducing blood glucose levels
Decreasing appetite
Increasing satiety
Slows GI motility
If you have tried dieting and exercise to no avail, or have regained weight after bariatric surgery, then GLP-1 may be right for you. This form of weight loss management is growing in popularity and has proven successful by many seeking a medically supervised weight loss program. When used along with lifestyle modification, many patients see significant and sustainable weight loss. Most GLP-1 medications are taken as a weekly injection, and have minimal side effects. Talk with our team at New York Bariatrics to see if a GLP-1 medication is right for you.
Dr. Rajeev Vohra is a board-certified Fellow of the American College of Surgeons. He specializes in laparoscopic and bariatric procedures and has successfully performed more than 10,000 surgeries over his 30+ year career. Dr. Vohra has dedicated his career to providing patients in New York with the highest quality and most compassionate care.
https://www.healthline.com/health-news/diets-work-for-one-year
https://www.mayoclinic.org/diseases-conditions/type-2-diabetes/expert-answers/byetta/faq 20057955#:~:text=Weight%20loss%20can%20vary%20de pending,or%20kg)%20when%20using%20liraglutide.